130 / Recapping WWDC
The Agenda for Friday, June 26, 2020
Hello there, dear reader! Here are 10 things I thought were worth sharing this week. Enjoy!
—Andrew
---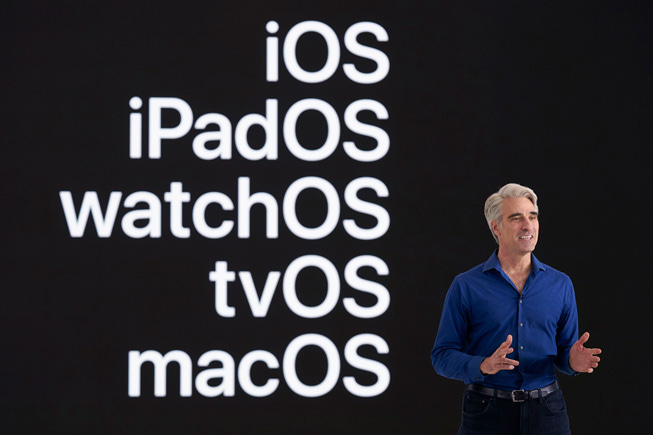 photo credit: Apple
1. Announced this week at WWDC 2020: iOS 14 (widgets & things), macOS Big Sur (big 'ol transparent coat of paint), iPad OS (converting your handwriting like it's 1995), and watchOS 7 (sleep tracking). Oh, and Apple Silicon 😍.
2. Tom & Dan from Studio Neat just launched their next Kickstarter: the Mark Two pocket pen. It's already fully funded, naturally. ($85 for early backers)
3. Also on Kickstarter: Analog is a "physical companion for your digital tools." As with everything from Ugmonk, this looks super nice. ($29 for early backers)
4. In keeping with the putting-pen-to-paper theme, Field Notes has released their Summer 2020 edition: Heavy Duty. Seems like the kind of thing we could use this year.
5. A resource I needed about three months ago: Toggl's Work From Home Hub.
6. HEY (my new favorite email provider) resolved their issues with Apple, and now anyone can sign up without an invite code.
7. Our fam is late to the party, but we've been loving the Dude Perfect channel on YouTube.
8. Baseball is returning soon.
9. The Muppets are back! Muppets Now premieres on Disney+ on July 31. (But um, what's going on with Kermit's voice in that trailer?)
10. And just one week from today… Hamilton.
---
P.S. Do you like this email? You might also like the Morning Brew, a daily digest of news, business, and tech. I read it every day. (Not a sponsor, I just like 'em.)
---
Vid O' the Week 
---
Wrapping Up
Liked what you read this week? 👍🏻
Please forward it along to a friend (or two!) — it's the best way to support The Agenda. Or you could always buy me a coffee. ☕️
Thank you! 👏🏻